by Dylan Walsh
"Doing the blog has increased my self-confidence significantly and has brought further balance to my life."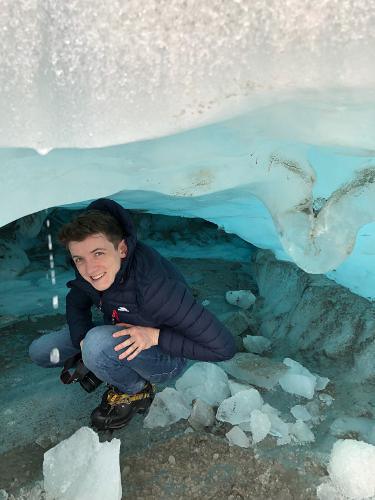 How I Did It
Hi, I'm Dylan and I started a travel blog on social media. I also built my own website to act as a platform for writing about my travels. Notions on Tour is live on Instagram, Facebook, Twitter and Pinterest as well as my website: www.notionsontour.com (all new follows appreciated!)
Why did I decide to set up Notions on Tour? Being a pharmacist, I sometimes find I need a focus for my creative side. Let's face it, the world of pharmacy isn't known for its in-built creativity! I knew little or nothing about the technological side of setting up a website and I was eager to learn this new skill.
Plus I was getting loads of comments from friends and family about how much they enjoyed following my travels on social media. They asked questions about the places I visited, everything from what I'd recommend, to what I'd do again. A few even asked me to plan out things for them to do when they visited the same place.
When I was building the initial content I was worried that I would run out of things to write about, especially because up to this point I hadn't been going away with a view to reviewing everything. Thankfully, the more I wrote, the more I thought of!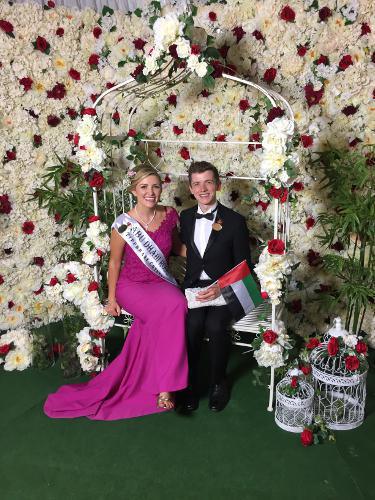 Why I Did It
When I applied to be a Rose Escort in 2016, I wasn't enjoying good mental health. I filled in the application and sent it off hoping for the best. A few short months later I was successful at interview and the rest is history! I made so many new friends over the two years and my mental health changed for the better. It was literally a life changing experience.
My time at the Rose of Tralee Festival taught me the benefits of not planning everything out. I was invited by so many of my friends from both of my Rose Classes to visit them. As a result I spent three weeks exploring the USA in the run up to the 2017 Saint Patrick's Day Parade in New York.
In Chicago, there was a gang of us in a bar the evening before we took part in first parade. The New Zealand Rose, Hannah Greally, was sitting across from me and she asked me to go visit her. Until then, I had no aspirations to travel to New Zealand. When I joined the Rose Family, I decided that I would approach all Tralee related events with the attitude that if I were presented with an opportunity I would take it. So naturally I said I'd love to go visit!
The trip to New Zealand became a trip to Australia because, when you're that far you might as well! After I was paired with 2017 Abu Dhabi Rose Niamh Kelly, I decided I'd take the time to visit her on my way home. So this, along with my time spent exploring the USA, showed me I had a taste for this travel thing.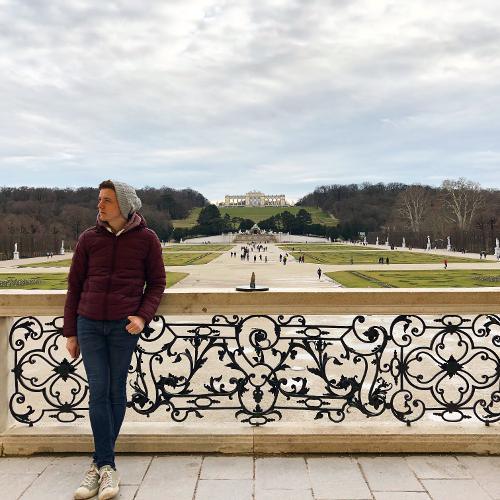 Notions on Tour Mapped Out
My original motivation for travelling was to visit my friends and to get a few nice photos to put up in my house. Now, I travel in order to do all of these and to hopefully help others to make the most of their holidays.
I find I'm really embracing my unique style of travelling the world. I focus on finding a destination that has a rich and interesting history, coupled with iconic experiences and a generous sprinkling of luxury. For example, I've just returned from Vienna, which has all of these and more.
In time, I hope to get to work with various organisations to review, publicise and experience what they have to offer. Everything from tourist attractions, experiences and accommodation, to delicious food!
Doing the blog has increased my self-confidence significantly and has brought further balance to my life. Even if I am doing all of this, as well as working full time and constantly rehearsing for the next musical theatre show. Maybe two seasons at the Rose of Tralee Festival have helped with stamina too. So, come on, embrace your inner notions and take a tour!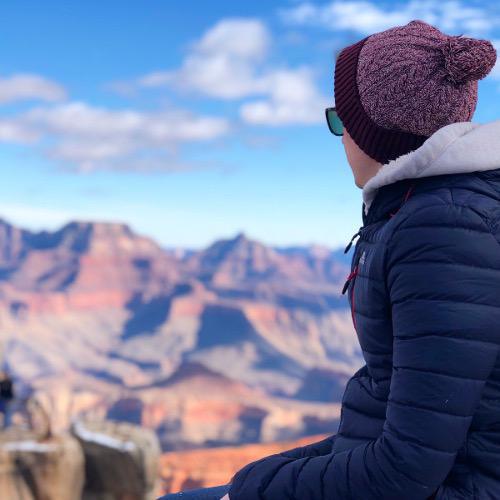 Takeaways
What's your passion? Can you turn it into a Blog or something to write about?
Don't let the teckie stuff put you off, you can learn!
Start writing and you'll find you have loads to say
If you're presented with an opportunity, take it
You may find a new sense of purposefulness and confidence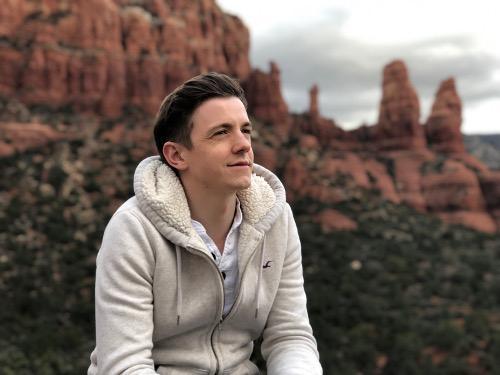 Dylan Walsh was a Rose Escort for both the 2016 and 2017 Festivals. He has now sadly aged out at the ripe old age of 30. He hails from Rosslare in Co. Wexford. He studied pharmacy in Trinity College Dublin and did his Masters with the Royal College of Surgeons. Dylan works as a pharmacist in Wexford but spends most of his free time on stage or travelling the world! He was generously sponsored by Fortune's Pharmacy , Wexford for both Festivals (www.fortunespharmacy.ie). Dylan has performed in well over forty show/plays to date, playing anything from chorus to leading roles. he has also received an AIMS nomination for Best Actor. He is also on the operations team for the Rosslare Harbour RNLI Lifeboat.
He has recently gone live with his travel blog website Notions on Tour (www.notionsontour.com) as well as on social media as Notions on Tour. He is always open for recommendations for places to visit! So far, he has made it to four continents (on one occasion all within the space of one month!). The highlights so far have been a road trip in New Zealand and the beautifully underrated city of Vienna! For these and more visit the website www.notionsontour.com!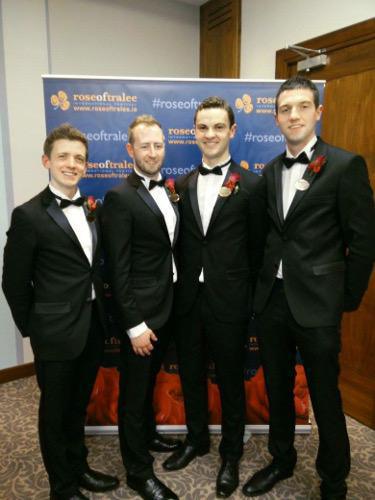 In case you had any doubt Dylan visited all the places he did when he was a Rose Escort, here's a summary for you in a video Dylan did for us to promote Rose Escort applications ...