Fáilte Ireland Wild Atlantic Way from Rothco on Vimeo.
Are you a Great Escaper and wish to enjoy all that Tralee and Kerry has to offer along the stunning Wild Atlantic Way route? then why not come visit us here in wonderful Vale of Tralee and by day experience all we have to offer from Walking, Cycling, Climbing, Surfing, Angling, House trekking and much more. Then at night enjoy all Tralee has to offer and enjoy the sights and sounds of Tralee and no more than during Festival week itself or at anytime throughout the year…Tralee has lots of offer.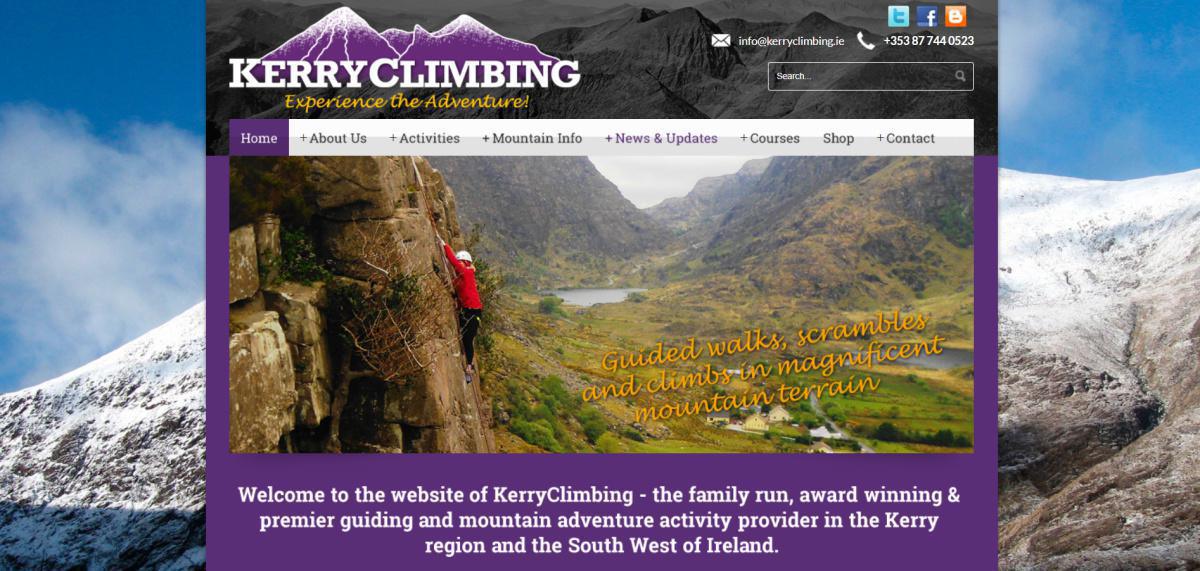 KERRY CLIMBING @ CARRAUNTOOHIL
We are an award winning company and are extremely proud to be awarded Ireland's "Adventure Tour Operator of the Year 2017" by the prestigious publication – Luxury Travel Guide. The Luxury Travel Awards recognise and celebrate excellence across all sectors of the affluent travel and tourism industry. Their team of experts scoured the globe and travelled extensively in order to identify the very best and most reputable service companies in the field of tourism and they signalled out KerryClimbing as being truly exceptional in what we do.
To Book your Experience while visiting the Rose of Tralee International Festival simply click HERE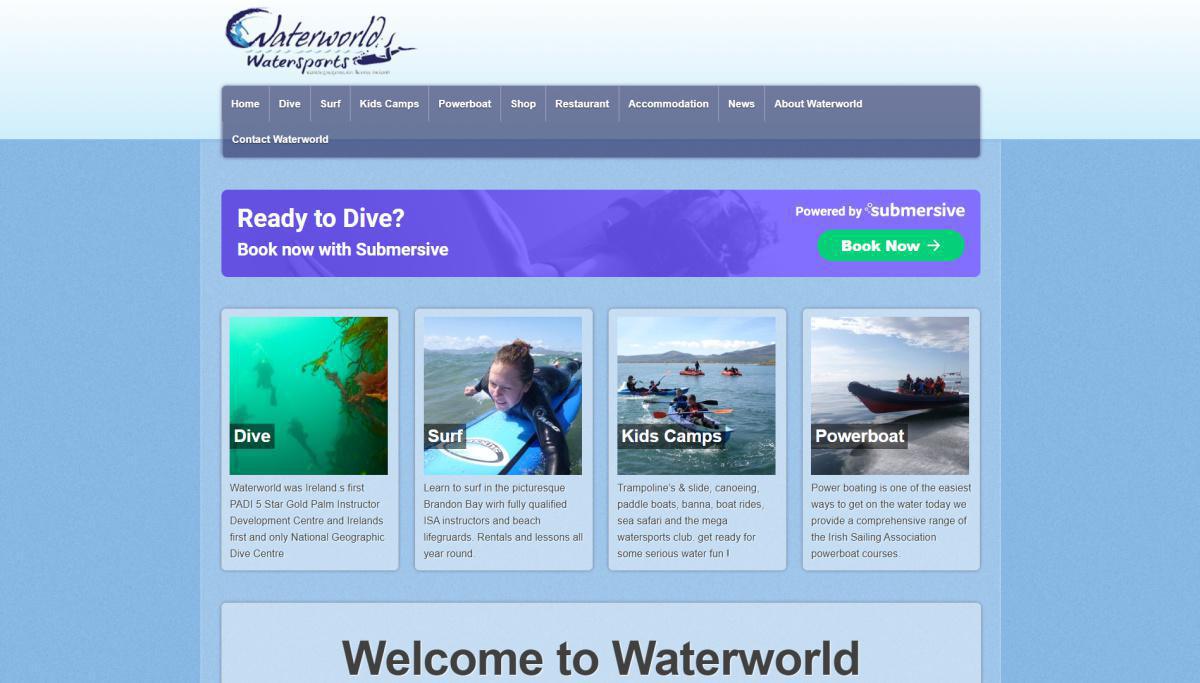 WATERWORLD WATER SPORTS @ CASTLEGREGORY
At the very edge of Europe, as far west as you can go in Ireland, is the breathtaking Dingle Peninsula, once described by National Geographic as "the most beautiful place on earth". It's a place of spectacular seascapes and landscapes shaped by the elements, with a wild and rugged coastline of steep cliffs and wide sandy beaches. A place where the mountains roll into the ocean, where the Atlantic hugs the land, you'll find Brandon bay and the Maharees Peninsula, the Gold coast of the Dingle Peninsula. The Maharees, Castlegregory is the home to Ireland's oldest family run watersports centre, Waterworld. Waterworld, with her sister company Splash Sports can cater for the watersports enthusiast above and below the water, with dive courses for beginners to instructor levels, daily dive trips around the Maharees islands, Surf camps and surf lessons at Brandon bay, canoeing, paddle boats and the famous water trampoline in sandy bay and the powerboat courses run from Scraggane bay. The Atlantic, we Dive it, we Drive it, we Surf it, we live it!
To Book your Experience while visiting the Rose of Tralee International Festival simply click HERE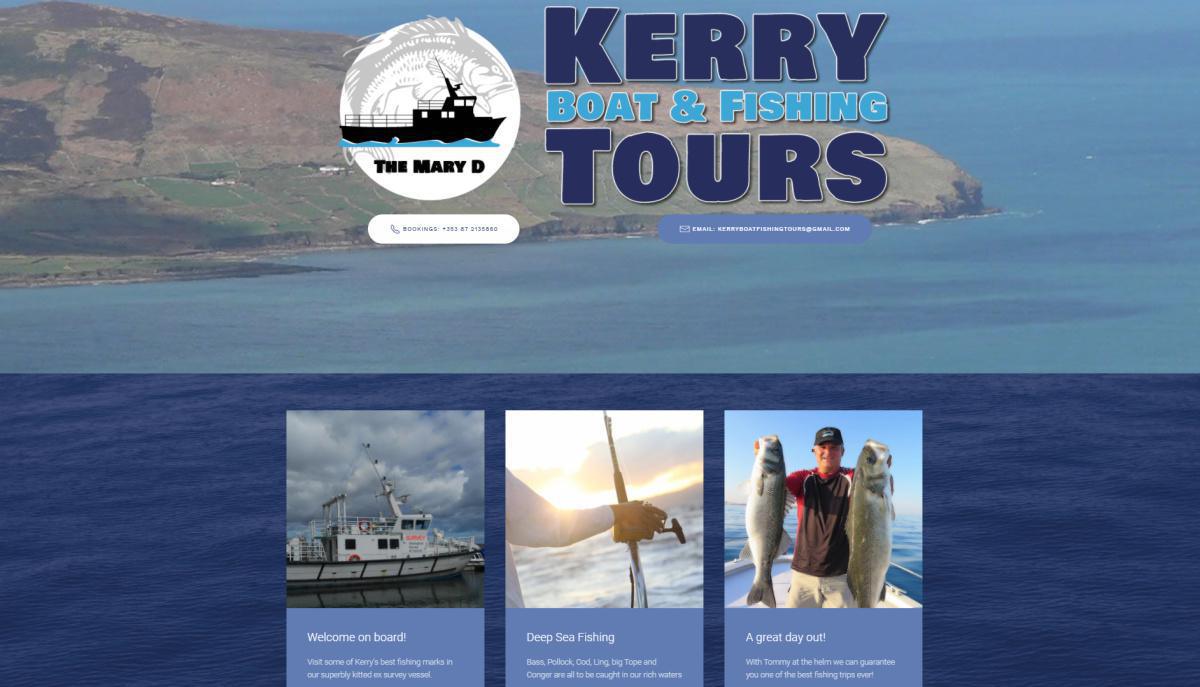 DEEP SEA BOAT FISHING & MARINE ECO TOURS @ FENIT
Superb deep water fishing day trips. We will depart from the port of Fenit or Dingle and visit some of the best fishing marks off the West coast of Ireland.
There are at least 15 species of fish and specimen fish are often pulled aboard
We also offer Whale, Dolphin and Bird watching eco tours off the coast of Kerry South West Ireland. Here you will get to see the stunning marine life of the Dingle Peninsula, Tralee Bay and get an opportunity to see the Shannon Dolphins who regularly hunt in this area.
To Book your Experience while visiting the Rose of Tralee International Festival simply click HERE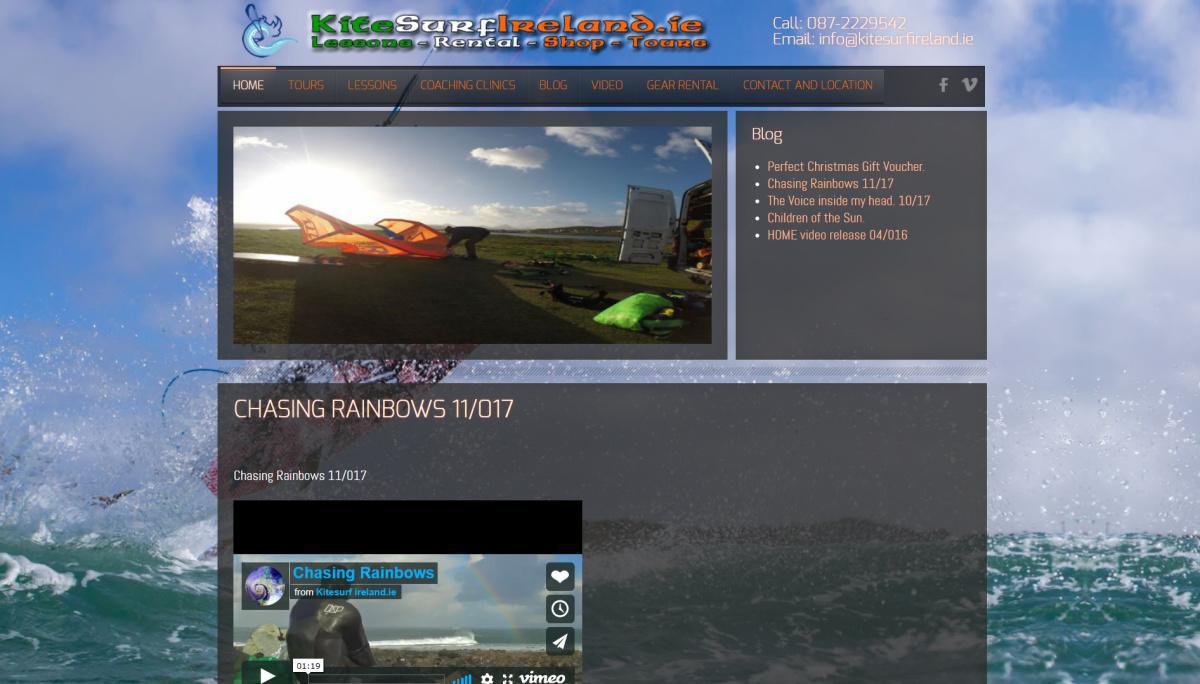 KITESURF IRELAND @ BRANDON BAY
Kitesurfing tours in Ireland with Ryan Coote as you Guide. Jump on board and let's go!
Experience the most memorable kitesurfing holiday in beautiful Ireland. Be guided to beaches and reefs that are amongst the most amazing in Europe and the world.
Ireland has some of the most scenic kitesurfing beaches in the world. It is a smallish island and as conditions change we will chase the wind and find perfect wind and waves for whatever level you are kiteing at. Ryan has been touring up and down the Irish coast for over 17 years and knows every grain of sand and every secret beach and reef. Ryan will not only be helping you to develop new kitesurfing skills but he will also show you what the 100,000 welcomes truely meaIrelandeland
Ryan wants to promote the kitesurfing lifestyle. You will be spending quality time together during your kitesurfing holidays..and sharing experiences and harnessing the sheer power of nature with our kites is an integral part of this lifestyle to the sheer joy of kitesurfing. Being part of this lifestyle will ensure that you will have the most memorable kitesurfing holiday here in Ireland that you will remember for a long time - filled with sun, fun, wind, and waves …………………… and maybe a Guinness or two at the end of the day!
To Book your Experience while visiting the Rose of Tralee International Festival simply click HERE