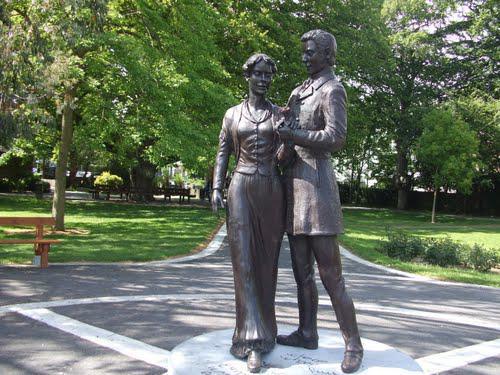 LIVING HISTORY TOUR
Visitors are taken on a journey around Tralee by a local historian, performer and specialist on all things associated with the real life story of William & Mary the 'Rose of Tralee'. This 1 hour walking tour is suitable for families and couples both young and old but still in Love!
3pm (Fri, Sat & Sun) – Join us at the Mulchinock Grave situated at the rear of St. Johns Church of Ireland on Ashe St to begin our tour which will travel down Ashe Street and onto Denny Street visiting various location of interest for the Rose of Tralee Story.
Friday 23rd - After our lunchtime Pub Theatre and the plaque unveiling on Ashe Street at 2.30pm the Walk & Talk Tour commences at 3pm and will finish outside the Ashe Memorial Hall at 3.45pm where the group will be transferred to West Villa, Ballyard and the home of the Mulchinock Family where a plaque will also be unveiled to mark the Mulchinock Family's influence on Tralee.